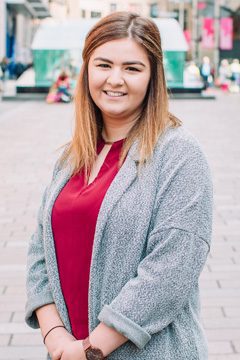 Caitlin Watson
Caitlin graduated from Edinburgh Napier University in June 2018 with a degree in Economics with Business Management and Law. She joined Dalriada Trustees in August 2018 as part of the company's graduate management program.
Further to gaining experience within the administration function, Caitlin has transitioned into developing skills within pension scheme management and trusteeship. She works with trustee boards and employers providing consultancy and trustee secretarial services to a number of schemes.
Caitlin is currently completing professional exams working towards qualification as an Associate of the Pensions Management Institute.
In her spare time, Caitlin enjoys long walks in the Scottish countryside with her dog Holly and on race weekends can be found watching Formula 1.