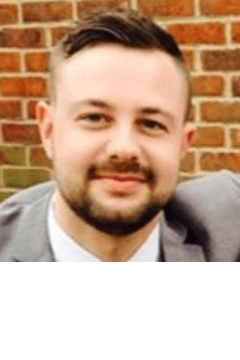 Marcus Morris
Marcus is a Pension Scheme Consultant with experience in pensions regulation. He works with trustee boards and employers providing consultancy and trustee secretarial services to a number of schemes.
Marcus joined the pensions industry in 2017 as an administrator for The Pensions Regulator in Brighton. Before joining Dalriada in July of this year, he was working as an Officer within the Front Line Regulation directorate appointing Professional Trustees to schemes as well reviewing Flexible Apportionment Arrangement notifications and Cash Equivalent Transfer Value extension requests.
Marcus also previously worked in the Mater Trust Authorisation Team at TPR helping to navigate several Master Trusts through the application process.
In his spare time, Marcus enjoys playing football, walking and cycling.